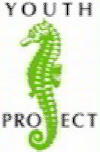 6 to 8:30 p.m.

YouthProject AGM at Central Library
Community members who are interested in supporting the YouthProject's future are invited to join as members of the YouthProject society at our upcoming meeting. Members are asked to arrive early to sign in (with name/address) in order to have voting status at the meeting.
More details (including accessibility) available on Facebook.