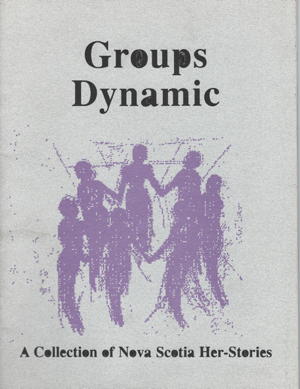 cover
A Collection of Nova Scotia Her-Stories.
Published by CCLOW, the Canadian Congress for Learning Opportunities for Women. 10 Anniversary Celebration Project.
Acknowledgements: CindyCowan?, CarolMillett?, HollyPeterson?, AmaniWassef?, MargaretConrad?, JudithDavies?, DiannGraham?, DebbieMathers?, AnitaMartinez.
Introduction is signed by MeganArdych?, BrendaConroy?, BarbaraCottrell?, donaleeMoultonBarrett, JaneWright.
Among the over sixty organizations it has a page on Pandora, SteppingStone, APPLE and FourTheMoment?.