Last edit
Summary: add pic & slight reword
Deleted:
< This page NeedsPicture and NeedsBio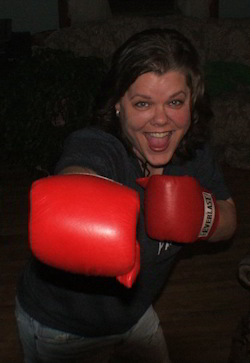 Circa 2009
Kara is a comedienne and was Karaoke host at MenzBar and alter ego of HarryDick, Deputy Pride Ambassador I and Halifax PrideAmbassador III. She has a great sense of humour and is a very creative performer when you can coax her onstage.
MzNrg 2005 AnitaMann writes: Kara, you are an amazing person and performer. I can talk to you about anything and love working with ya. I figured MrNrg should be revived and you were the only person I could think of who would be most deserving of the title. Thank you for accepting MrNrg and we'll make it fun.