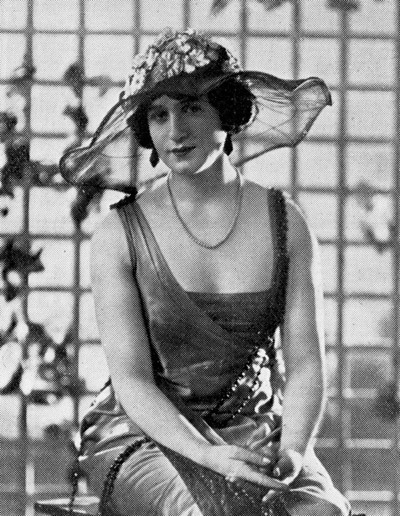 1889 - 1965
Born in Pugwash, Nova Scotia, Ross Hamilton enlisted as a private with the Canadian Army during the First World War. He was best known as female impersonator "Marjorie" in the Dumbells entertainment troupe.
The Dumbells (named after the Third Division's insignia: crossed red dumb-bells, signifying strength) entertained the troops in the trenches in 1917 and 1918, and went on to enjoy national and international success as a highly popular vaudeville act until 1932. The commander of the Canadian Army's Third Division, understood that an army's morale is as important as its equipment and rations, and quickly gave permission. His instructions to their leader, Captain Merton (Mert) Plunkett, were simple: "Be ready to put on a show any place, any time." In 1921, the troup played on broadway for nine weeks.
After the war, the group played to capacity houses across Canada and in every major city in the United States, but in 1928, real girls were introduced to the review and Hamilton slipped slowly from public view.
The vaudeville group "thought they needed girls to attract the boys," Hamilton said a few years before his death, "and believe me we did, too. I didn't dare leave the show without first changing into men's clothes."
He also served in the Second World War but was discharged quietly in August, 1941 "for reasons other than medical." In One of the Boys: Homosexuality in the Military during World War II Paul Jackson says, "he became a disturbing presence for the administration as a result of the more private sexual pleasures he was sharing with recruits in the showers." He settled down in a log cabin in Pleasant Valley, just south of Truro and died in 1965 at Camp Hill Hospital after a 7-week illness.
Sources
Page 71, One of the Boys: Homosexuality in the Military During World War II Paul Jackson, McGill-Queen's Press 2004