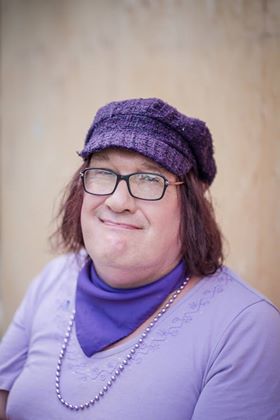 2018-08-15 Photo by Tee Johnny
d. August 25, 2018
Debra Fountainbleu lead a diverse and eclectic life. She grew up in Dartmouth, Nova Scotia, but spent many of her years in the United States. Debra graduated from Saint Mary's University with a Bachelor of Art's in Psychology & English. While there, she hosted an evening radio show with the campus radio station.
Debra was a dedicated community volunteer and advocate. She could be found at the Dartmouth North Community Food Centre, Dartmouth North Library, and the Dartmouth Learning Network supporting programs and initiatives.
Debra was caring, opinionated, and strong. She was well liked by those around her and her loss is felt widely. She has inspired others to be more compassionate, more socially aware, and more committed to ending inequality. She will be missed.