The ElderBerries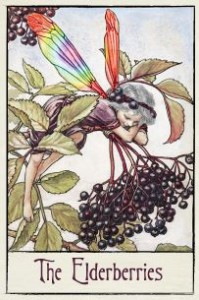 The Elderberries is the social and activism group for LGBT Elders in Atlantic Canada. We usually meet once a month, all year 'round, usually in Halifax for education and social time including a pot luck meal, but there are lots of exceptions.
The initiative behind this group comes from the Nova Scotia Rainbow Action Project's Elders Committee, and the Group's objective is to provide a social get-together for LGBT people aged 50-plus while at the same time giving the group information and support on subjects specifically related to LGBT Elder issues.
All events are potlucks, so get out your recipes!
Events are listed on the Events page. Look for the icon shown here, or search-in-page for "ElderBerries."
If you would like join, to be notified of events, or have questions, email the coordinator at elderberries.scotia2@gmail.com or Like them on Facebook.
Newsletters
2010

2011

2012

2013

2014

2015

2016

2017

2018
History
2009 - 2010

Need notes on who was the champion of the NSRAP LGBT Elders project, and why.

2009 - 2010

NSRAP gets a $10,000 grant from the Department of Seniors, to work on issues affecting LGBT Elders, especially those in long-term care.

2009 -2010

Need details on whatever came out of that project - the report?

April 18, 2010

NSRAP Gathering Of LGBT Elders at the CompanyHouse attended by 34 people. There's a photo album of the event here

August 15, 2010

Public meeting -- HistoryProjectTodoList: who called it? -- at Spencer House. Inaugural Board: LynnMurphy, HalWalsh?, HeatherBurke?, AnitaMartinez, DanielMacKay, NickHonig?, HugoDann (ex officio from NSRAP), Rick. Heather resigned shortly after, and we have no record of which Rick that was.

November 29, 2010

one of the first Newsletters indicates that the "Committee" consists of LynnMurphy, AnitaMartinez, HalWalsh?, DanielMacKay and NickHonig?

April, 2011

April, 2011

November, 2011

Publish the 2012 ElderBerries Cookbook

2012 ??

[Date uncertain] The Elderberries win the ISCANS Rainbow Community "Candle" Award. March, 2015: the physical award, a big piece of glass, accidentally was dropped and destroyed.

October, 2015

Annual General Meeting: the new Board is AllisonBrewer?, HugoDann (ex officio from NSRAP), LanceLockwood?, DanielMacKay, AnitaMartinez, KenSaunders? & JackWaller?. Lance, Ken & Jack resign a couple of weeks later.

June, 2018

Board is AllisonBrewer?, RichardCrooks?, BarendKamperman, DanMacKay?, ScottMacNeil, AnitaMartinez, LynnMurphy, MikeSangster? & LauraShepherd?