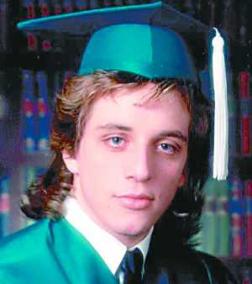 Victim: Ferneyhough, Darryl
Incident#: 01-19263
Date: May 25, 2001
D.O.B.: December 13, 1971
Location: Halifax, Entire Region
Halifax Regional Police are seeking the public's assistance locating Darryl Ferneyhough.
Details: Twenty-nine year-old Darryl Ferneyhough went missing on the morning of Sunday, May 13, 2001. Darryl was seen at the night club NRG on Gottingen Street at 1:30 a.m. and later seen at 3:40 a.m. running north on Gottingen Street in the area of the Marquee Club. He had been out socializing with friends for the evening. Darryl is described as a white male, 5'11" tall, 162 pounds with blonde hair and blue eyes. He was last seen wearing a green shirt, jeans and dark shoes. He has had no contact with friends or family and his bank account remains untouched. Anyone with information on the location of Darryl Ferneyhough is asked to contact Halifax Regional Police at 490-5016 or your local police agency.
As of February, 2015 he was still on the Missing Persons list.
See http://gay.hfxns.org/pics/DarrylFerneyhough/ for another pic.
This page is in the MissingPersonCategory