Postcard ca. 1970 courtesy RobinMetcalfe.
The Green Lantern building, 1585 Barrington Street, was erected in 1896 (as displayed on the pediment on the top floor). This building housed numerous gay bars and other businesses in the 1970s. At the time, it was between Zellers (which became ReflectionsCabaret) and the Paramount Theatre.
Click on the page title (between the banner and the picture) to see all the pages which mention it.
NilsClausson writes: this was the hub of the gay scene not only because of TheeClub run by DavidGray, but also because it had five small apartments on the second floor all occupied by gay men, including me and Dave and TommyBurns and TommyMiller, as well as others.
TomBurns also briefly operated a gay book store on the top floor of the GreenLantern Building in 1974 or '75. I also remember TommyMiller, who lived in the GreenLantern Building and was a leading drag queen.
The all-night restaurant in the basement of the building, with its entrance on Granville St, was called Alma's. "The only place where you could get a shot of vodka in a cup and saucer!"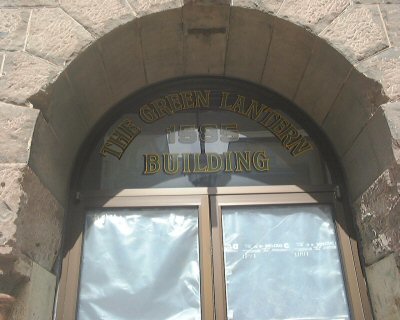 2004
---
find out what-all businesses (bookstores?) were also in this building & link them in.
This page is part of the HistoryProject.