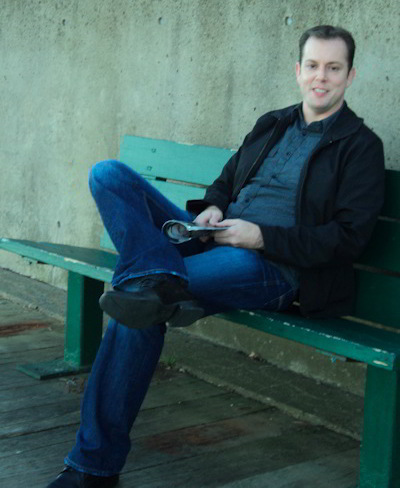 October 24, 2010; photo by Lynette MacLeod
John Eugene Williams, born and raised in Shelburne County, Nova Scotia, John Williams has long held an interest in both local and Maritime history. After graduating from Lockeport Regional High School in 1993, he enrolled in studies at Mount Allison University in Sackville, New Brunswick, where he received a Bachelor of Arts degree in 1997 and an Honours Certificate in History in 1998.
Geocities page: check Wayback Machine.
W. John E. Williams, c/o Box 18 RR 1 Lockeport, Nova Scotia B0T 1L0, wjewilliams@yahoo.com, (902) 656-2595
2000

Author of Ralph Pickard Bell: A Biography Community Books, Lockeport, Nova Scotia, ISBN 1-896496-22-9 (alternate, search)

2008

Frank website identifies him as editor of [[FrankMagazine?|Atlantic Canada Frank]]

2010

Created GazeMagazine ; September 29, 2010: TheChronicleHerald? lists Williams as owner (not editor) of FrankMagazine?

January 24, 2011

2012/10