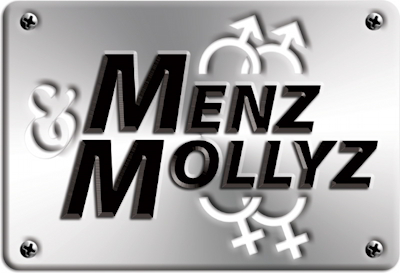 2182 Gottingen St
Phone: 446-6969
"I'm part of this community, and we deserve places we can go to and be proud of." - DougMelanson, on the opening of MenzBar.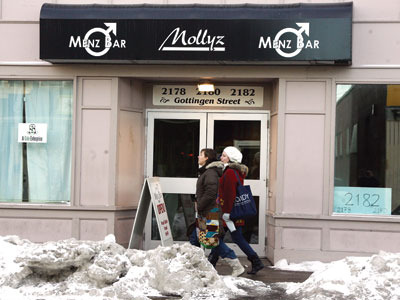 Probably 2008-05
Mr Menz Bar
2005

MacLeather Candidates: Winner: BoydGauvin, Runner Up: RyanAuld, 2nd Runner Up: GlennDeGeer
History
February 1, 2005

MenzBar opened at 2104 Gottingen. For a full history of this space, see the page GayBars which is part of the HistoryProject. By March, he'll be taking over the ground floor and operate it as "diner by day, dance bar by night." To be called MollyzDiner, he says the space will be geared towards MenzBar's ever-growing female clentele. The kitchen will operate with regular hours and will see a return to wing night upstairs - something that's been missing for some time now. Plans are also in the work to expand into the adjacent building - stay tuned!

December 31, 2005

Launched MenzPaleAle - Atlantic Canada's only queer beer!

March 15, 2006

MenzBar has wireless!! Bring your laptops! Free wireless access for visitors.
closes the bar for a few days

January 19, 2008

Closed 2104 Gottingen to prepare for the move up the street to 2182 Gottingen. Full article in the Jan-Feb 2008 Wayves

May 23, 2008

Re-opened at 2182 Gottingen; Full article in the June 2008 Wayves
2009

Logo updated. Original logo here.

January, 2010

2011

"Menz Bar" re-branded to "Menz And Mollyz"
---
Positive comments can be posted at MenzBarRocks, brickbats at MenzBarSucks.