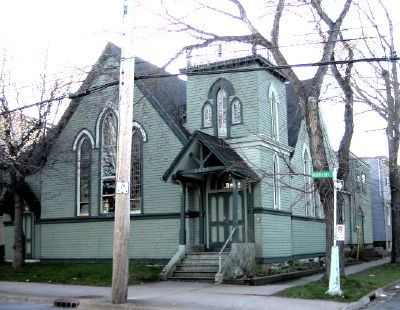 A bible based church which is one of the most fun
The Church has:
a stage, with a charming antique but workable lightboard, grid, and lights,
a floor to seat 100 or 125 that stadium-style.
a good stereo system and
a full-featured kitchen for your guests' gustatory needs.
Address: 5657 North Street at Fuller Terrace, between Gottingen and Agricola.
History
Built as the North Street Christian Church. There's some history and a picture of the building here. Rebuilt after the Halifax Explosion.