1:00pm

Book Signing: BeforeTheParade
Author Rebecca Rose will be at Cape & Cowl signing copies of Before the Parade: A History of Halifax's Gay, Lesbian, and Bisexual Communities, 1972-1984.
A thoroughly researched narrative history, this foundational collection includes perspectives and insights from the people who—by way of living their lives, and through their activism—made it possible for so many others to exist, to be out, to be proud, and to continue to push for change.
Cape And Cowl is an all-inclusive venue that includes an accessible washroom.
Everyone is welcome!
CapeAndCowl Comics and Collectibles, 622 Sackville Dr, Lower Sackville, NS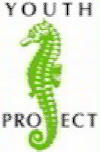 2 to 4 p.m.

YouthProject Special General Meeting
Through this SGM, YouthProject Board of Directors are looking to elect a new interim Board with the skills necessary to continue a process of restructuring. This interim Board would be voted in by the community membership – with the term lasting until the Annual General Meeting in June, 2020.
The Halifax Central Library in Room 301.
More information online.