3:30 to 6:30 p.m.

Drag Queen Story-time with ElleNoir
ElleNoir will be reading from a selection of inclusive storybooks including locally written, I Love My Purse by author Belle DeMont along with other beloved children's stories like:
* It Feels Good To Be Yourself, by Theresa Thorn
* I Am Jazz, by Jessica Herthel
* Not Quite Narwhal, by Jessi Sima
Location: Halifax North Memorial Library
More information on Facebook.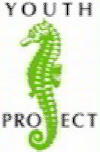 6-8pm

Racism in the Gay Community at the YouthProject
YouthProject will be hosting a presentation and facilitated discussion by Teo Ferguson on the impact of racism on the mental health of gay men of colour.
This event is open to all ages and takes place at The Youth Project on 2281 Brunswick Street in Halifax. (Note: The Youth Project has stairs to enter and relatively narrow doorways throughout.)

11 p.m. to 12:30 a.m.

Black Queer Magic at MenzAndMollyz
Email magicproject91@gmail.com if you're interested in taking the stage.
Cover: $10.