11:30 a.m. to 1 p.m.

Gender and Sexual Diversity Within Harm Reduction
Learn about gender & sexual diversity, including some practical tips for being an ally and creating queer positve environments.
Join the Substance User Network of the Atlantic Region for a virtual presentation and Q & A session on "Gender and Sexual Diversity within Harm Reduction". Steve and Colton, SUNAR Regional Peer Facilitators, will provide an overview of pronouns and other terminology related to gender and sexual diversity, and will discuss some practical tips to create safe spaces within harm reduction organizations, and to be allies with queer folks. They will share their own journeys toward recognizing and accepting their queer identities, including the challenges they encountered and what helped them on their individual paths.
Free and online. Registration required.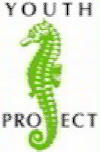 Noon to 3 p.m.

Beyond a BBQ at 2281 Brunswick St
Join the YouthProject for "Beyond a BBQ" on the property directly in front of the YP.
The purpose of this is to encourage us as neighbours and community members to say hello, share a smile and a bite to eat, maybe even a song or two!
Food and sharing food has always been central to Black Liberation movements and sharing joy is central to resistance movements universally. There will be some vegetarian and gluten free options. There are no parameters about who can stop by and say what's up! Let's get to know each other's names and build community.
If you have any questions, email katem@youthproject.ns.ca. Follow the Youth Project on Facebook for updates.