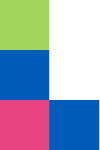 1 to 3 p.m.

Trans & Two-Spirit Name Change Clinic at Halifax Central Library, 5440 Spring Garden Road
The decision to legally change a name or sex indicator is an important step in the gender transition of many trans and Two Spirit people. Accessing the services needed to make this happen, however, can present obstacles. In an affirming, private space, 2SLGBTQIA+ participants can find help with any stage of this process. Specially trained hosts will provide information and assist with filling in the applications.
Volunteers with Dalhousie Legal Aid will be available to witness signatures at no cost. Registration is required.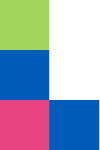 3 to 5 p.m.

STEM Take & Make: Rainbow Science at Halifax Central Library, 5440 Spring Garden Road
Celebrate pride month and learn about the physics of light with this STEM Take and Make kit! Learn how to bend light and create your own rainbows. Kits are available while supplies last. Find supplies at the second floor information desk. More information on the libary website.

7:30pm

Musical: Rain On The Parade