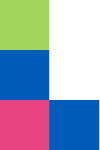 1:30 to 3:30 p.m.

Movie Screening: Bros at Woodlawn Public Library, 31 Eisener Boulevard
In the romantic comedy, Bros, Bobby is a struggling podcast host who hates commitment. That all changes when he meets Aaron, a detached lawyer who likes to play the field. Repeatedly drawn to each other, both men begin to show their vulnerable sides as their undeniable attraction turns into something resembling a commitment.
Tickets given out 30 minutes before showtime.

6 to 9 p.m.

🧗 QueerClimbs @ East Peak, 6408 Quinpool Rd,
A monthly event (last Wednesday of each month) promoting accessible, safe and inclusive spaces for the queer (2SLGBTQIA+) climbing community. The event starts at 6 PM, and if it is your first visit to the location, East Peak staff members will be conducting gym orientation sessions at 6 PM, 7 PM, and 8 PM. This way, we ensure that everyone feels comfortable and familiar with the surroundings.
Non-members can attend for only $10 + tax. East Peak is pleased to include harness and climbing shoe rentals at no additional cost for all climbers, ensuring that you have everything you need for a fantastic climbing experience!