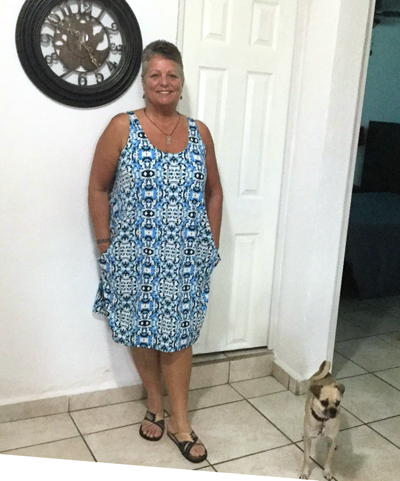 June 2020
Dee Wilson, Wedding Officiant
I've been a Justice of the Peace since 2017; I love it. I have done a lot of weddings covering most areas of Nova Scotia (except for Cape Breton… and I could probably go there as well if someone asked.)
Contact me at justsayido@gmail.com or (902)489-6581
About Me
Hi there! Allow me to introduce myself. My name is Dee Wilson and I am a semi-retired nurse of 39 years.
Nursing has always been my passion, however, it has not always been a joyful experience. It comes with a lot of heartache and sadness as well as some really wonderful moments as well.
I felt that I wanted to have something to look forward to at the end of my career, and what better way than to participate in a joyful event and to help people have a wonderful wedding.
I applied to get my JOP licence about 9 years ago and because it was a longer process at that time to get a licence, I ended up being on a list for almost six years.
I've had the privilege of doing a handful of gay weddings in the first three years.
I believe as a community of LBGTQ individuals, it is nice to find someone that truly understands our experiences and desires to express ourselves and our love without judgement. There is nothing better than the happiness I see when a wedding is done.
My home is close to Bridgewater on the South shore, and my favourite place in the world besides that is in Puerto Vallarta, the biggest gay area in Mexico. It has the best atmosphere, the best drag queens and the best gay bars anywhere.