Halifax Bears Facebook Group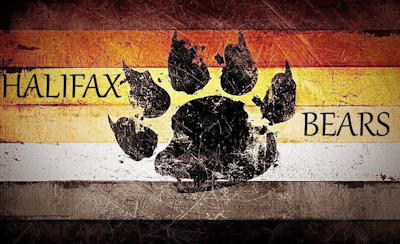 The intention of forming Halifax Bears is the admins saw a significant gap in both online and in person social opportunities for gay men in Halifax and HRM. Gay men in the HRM seem to be a seldom seen and celebrated group and we hope to remedy this through Halifax Bears! While this is an online platform, we want to emphasize that social connections are best made face to face. To start, we are hosting monthly gatherings in the community. Right now, it's Beers with Bears! To our members, we also want your ideas and input. Camping? Bowling? Dancing? Brunch with Bears is a no-brainer or course, so just let us all know of a time and a good place and we will be there!
On the Halifax Bears page, we encourage copious amounts of dialogue and information exchange. This can involve sharing pictures, new articles and your ideas to make the group more interactive. Please post freely while always remaining respectful and courteous towards one another and following standard FB policies.
Finally, what if you don't identify as a bear? That's okay, we thought it was a catchy name and some of us only just decided to grow our beards and some may shave it all off tomorrow! All are welcome to join Halifax Bears and we really want to see you come out of your den! GRRRRRRRRRR
History
September 6, 2018

Group created

October, 2021

368 members

October 30, 2021

Bear Ball at the Mayflower Curling Club. "Bear Ball is a private event party where bears, cubs, otters and puppies can dance, nudge and mingle with the rest of humankind and ilk (or their friends and admirers)."
This is one of many SocialGroups.