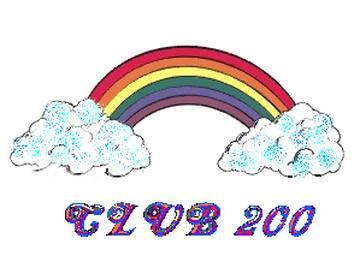 We needed to make positive changes and add transgenders to the new and wonderful group now called, BLT! We have a great location at the Dalhousie Womens Centre, come check out the new group, BLT: BLT-WOMYN OF HALIFAX DISCUSSION GROUP! This is a Bi-sexual, Lesbian, Transgendered womyn's group! http://ca.groups.yahoo.com/group/blt-womynofhalifax/ or sueandrews1964@hotmail.com
History
Club 200 was started in August 2005 by RosieCampbell?, Karen Clarke, Sue Andrews and Sharon Chaisson who had a vision to Empower Lesbian/Bi Womyn of the Halifax and Dartmouth area's. As we shared our strong positive emotions to have a discussion group with LaurieDavis?, we all agreed the Gay Community truly needed this type of group! LaurieDavis? owns her own private P.E.P. program and has offered to Facilitate this powerful group in a positive manner and to allow us to use her home for these meetings also!
KarenClarke? did the Web Page for this group. Susan Andrews has done the posters, SharonChaisson? organised events. We are the foundation of Club 200, and the members are our future as we continue to grow!
September 2006: Rosie Rawdon writes: unfortuneatly, the space is no longer available for us on Sundays.
We needed to make positive changes and add transgenders to the new and wonderful group now called, BLT! We have a great location at the Dalhousie Womens Centre