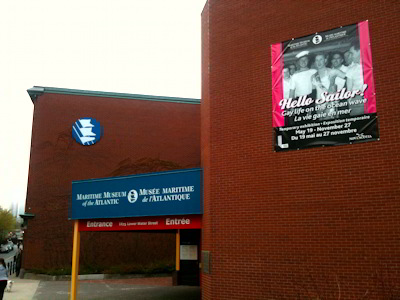 Hello Sailor is a book by Dr. Jo Stanley about gay crew on the cruise ships of the 1950s and '60s.
The Maritime Museum of the Atlantic has adapted an exhibition based on the book from National Museums Liverpool, UK, and has added a unique Canadian component to reflect the LGBTI maritime experience at sea.
The exhibition will run from May 19, 2011 to November 27, 2011 at the MMA, 1675 Lower Water Street, Halifax.
Media coverage