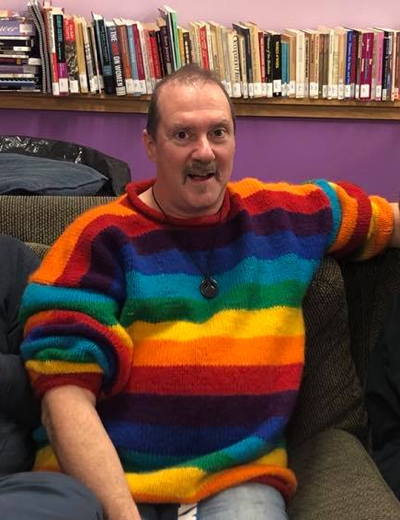 2018-02
Fag-about-town since about 1983, one of the GayBears. My main interest is publishing; I've been with WayvesMagazine since the mid-80s. I was on the PrideCommittee for ten years, and chair of the festival for three. When I first moved to Halifax I helped build the inside of Rumours on Granville Street, and have done some activism but it's not really my thing. Friend-of but not a card carrying member of (all of these are defunkt - maybe there's a message here) BluenoseBears, GaeGala, GayLine, MacLeather, and SafeHarbourChurch, OverThirtiesGroup... joined TightRope with Norval & [[LilBear?|Mike Teal]] on November 24, 2001.
You won't find me advertising in the ClassifiedAds or at SeaDogsSauna (except I did write the review after Mike and I visited on opening day) or using any of the other ways of MeetingPeople because I currently have sufficient men in my life.
My Current Projects
Back Burner
ArchivesDatabase: stalled out due to lack of involved people; part of it's online at http://bonmot.ca/lgbt-archives/
A WayvesMagazineIndex? including advertisers and article authors for the history of the magazine
Write about my experiences at JimDeYoung's place in the early '80s. There's a very good short version of it on an Apple // disk IIS.90.1 that starts with, "The queerest thing? That's easy: When I first came out, the first gay person I met was Jim, "Mother" to his friends. For a couple of indistinct months, I spent all my free time in his apartment. For that time I had no trouble with the concept of a distinctly "gay lifestyle."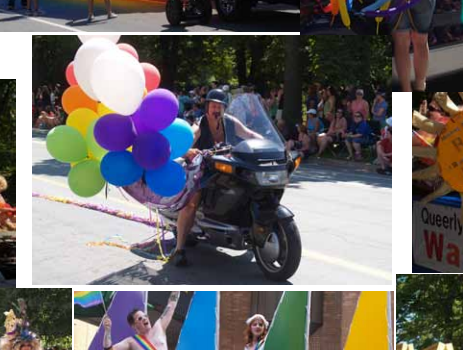 Honourary Parade Marshall 2008
2008

Recipient of Nova Scotia Rainbow Action Project's first Community Hero Award. Xtra! Article here, Here's DeniseHolliday interviewing KevinKindred about it.

2012

Halifax Pride Parade Honourary Marshall.
Here is DeniseHolliday interviewing KevinKindred about Dan receiving the very first PrideCelebrations Community Hero Award in 2008 Denise also talks about the Halifax Rainbow Encyclopedia.
Contact