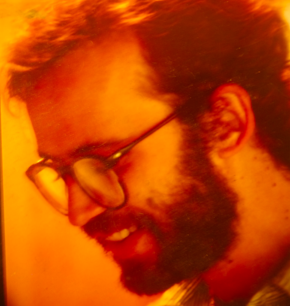 Photo by Laura Shepherd
On August 7, 1993, Gregory Gerald Jodrey of Gaspereaux, Nova Scotia was murdered in Wolfville. Gregor was at the tavern in Wolfville, met a man there, left the tavern, had sex with him, then was found beaten to death beside the railroad tracks early the next morning.
The assailant claimed he panicked after being raped and instinctively reacted with violence. The defense portrayed Gregor as an aggressive homosexual predator who, when drunk, would stop at nothing to get what he wanted. The prosecution offered testimony the assailant had engaged in sex with men, possibly for money.
The defense disputed this. Gregor's assailant was convicted of manslaughter, sentenced to four years.
Source: The Coast August 2, 2018 article by LauraShepherd?, opinion: "The weight: Homophobia, hate crimes and the murder of Gregory Gerald Jodrey." - article in The Coast here and a PDF of it in the Encyclopedia's media files.