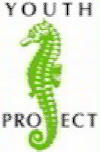 6:30 to 8:30 p.m.

Mini Film Festival
Happy Asian Heritage Month! The YouthProject (Nova Scotia) and QTAY/ACAS (Ontario) are excited to host an online Mini Film Festival created by and featuring queer and trans Asians.
Celebrate our community with films made by community members, along with a short discussion with the creators. Creators include:
- Amanda Ann-Min Wong
- Beau Gomez
- Serena Lam
- Trâm Anh Nguyễn

7:30 p.m.

Unison Festival 2023 Opening Concert
Location: Ballroom at Halifax Convention Centre, 1650 Argyle Street
The 2023 Unison Festival Opening Concert features Halifax host choruses the WomenNextDoor and HalifaxGayMensChorus with Indigenous guests and guest choir Polaris.
Tickets for this event are $40. Festival passes costing $120 are also available.

8:30 to 11 p.m.

Monster Night at IndulgeNightclub
Come on out on May 19th for the inaugural Monster Haus show, featuring a stunning cast of alternative drag performers doing what they do best. We have some bloody-good numbers planned and a couple of tricks up our sleeves, so come on out, and get weird. 👹🔪🩸😈
Doors open at 8:30, show starts at 9. Advance tickets are $15.38 or $20 at the door.