2037 Gottingen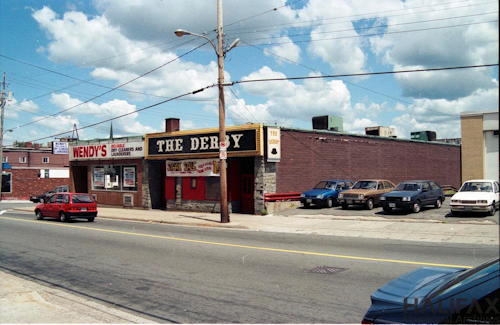 1991
Vic Syparek writes:
The building was originally the Capital Store - a grocery store. Then they added Wendy's next door. The Capital store moved out and the Derby tavern took its place.
In 1997 I bought the building and opened the Marquee Club. I rented it out to some lads who opened the Paragon Theatre [not a cinema but a rock venue - 2009-2012-ish.] When they couldn't make rent I took it over again. I did some major renovations and moved the Seahorse into the basement, then turned the front into the Local, keeping the Marquee running.
But COVID meant we needed to socially distance the space and opened the Derby Show Bar as a sit down venue.
Now -- in September, 2021 -- the Marquee is back, occasionally still used as the Derby. The Seahorse is in the lower level and a new space is taking shape in the parking lot. An outdoor full service bar is called The Green Room.