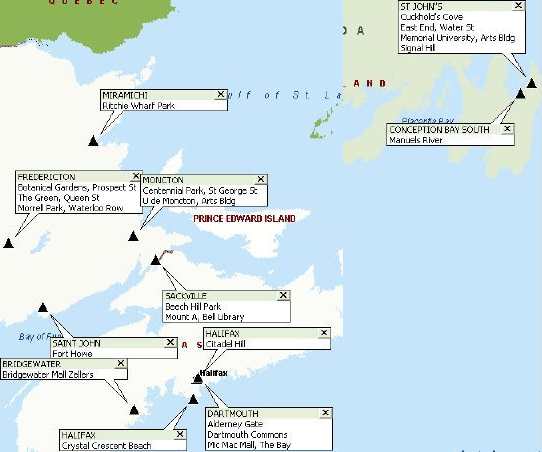 Sydney
Waterfront, known as the"fag drag"
Moncton
You can find guys cruising behind the Acadian Line/SMT Terminal and in the side parking lot of the Times & Transcript on Bonnacord St., and also within the boundaries of Weldon St by Victoria Park & Edith Cavell School, up to Williams St, across to Archibald St then down to Queen St (changes midway into Gordon St.)heading west. The parking lot at Sounds Fantastic is also cruisy but they've been cutting down the trees that gave privacy. I've also noticed Reid's Newsstand to be quite busy with cruising.
Fenwick, Nova Scotia
You can find guys parking in the woods at the old provincial park in Fenwick between Amherst and Springhill.