Boys: Paintings by Daniel Colby
Art show by Daniel Colby.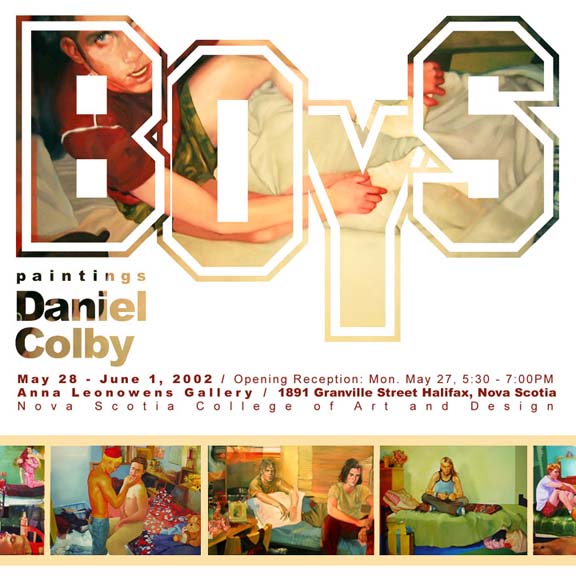 The show ran from May 28, 2002 to June 1, 2002, with an opening reception May 27, 2002, and featured large figurative oil paintings, ranging from 6 feet to 4 feet wide. The themes explored in this work include fantasy, desire, intimacy, romance, communication, and coming of age. All presented in a combination of sincerity and tongue in cheek humour.
This body of work is an offshoot of what artist DanielColby? was doing earlier that year and in 2001 as an exploration of gay identity focusing on media representations of young men and romance.
The exhibition was in the Anna Leonowens Gallery (which is part of NSCAD), 1891 Granville St. (near the Split Crow).