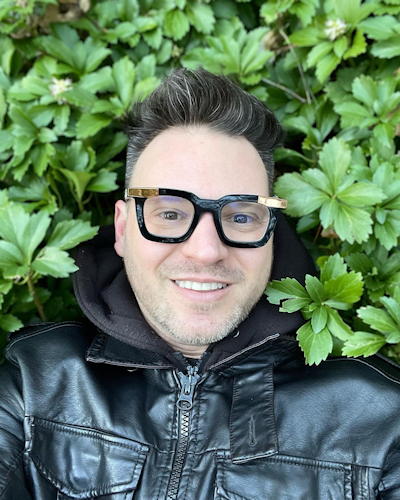 2023
Brandt Eisner
Brandt Eisner is a conceptual multimedia artist who grew up in Chester Basin, N.S. Eisner currently lives in Truro, N.S., with his husband and two fur babies. He juggles his art practice with being the curator of the Ice House Gallery in Tatamagouche, N.S.
Eisner has worked in the creative industry for the past 31 years and received his BFA (Interdisciplinary) from NSCAD University in 2005.
Eisner is also known for his drag personas Lickity and Persnickety Splitt. Having performed as the Splitts for the last 16 years, he now produces sellout drag shows across Nova Scotia with business partner Marshall Feit. Together they created production and arts presentation company Eisner/Feit.