Call Me Bill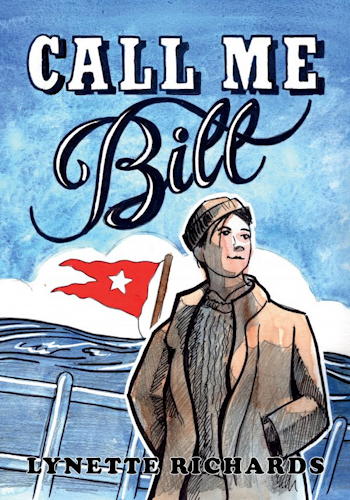 On April 1, 1873, the SS Atlantic, a White Star Line passenger steamship ran aground just off Prospect, just south of Halifax. Over the next several hours, rescuers pulled 429 traumatized survivors out of the wreckage. But 535 people didn't survive, including Bill, a sailor who during the subsequent autopsy, was discovered to be female.
Swapping out their dress for a pair of pants, Bill had run away from New Jersey in search of adventure, anonymity, and a place in the world. When they were hired to work on a cargo steamer, everything seemed to fall into place—but it didn't take long for Bill to realize they were really just searching for a place where they could be themselves.
Over four years of research, debut graphic novelist Lynette Richards gathered details of this story from a range of historic newspapers from all over the world. In Call Me Bill, Richards shares the remarkable life story of a tenacious adventurer who took huge risks to live an authentic life that others would have had difficulty imagining. Set against the backdrop of the worst maritime disaster before the Titanic, this story is an exploration of identity and radical imagination that echoes across generations.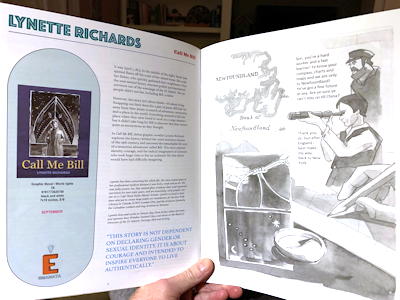 LynetteRichards' graphic novel about the 1873-04-01 SSAtlantic disaster, featuring an imagined story for Bill, who swapped out their dress for a pair of pants.
The book launch was on October 6, 2022 at the BusStopTheatre
On November 17, 2022, Lynette was interviewed by CBC Halifax Mainstreet's Alex Mason about the book. The interview is here.
The book is available
from the author,
and of course lots of other places.