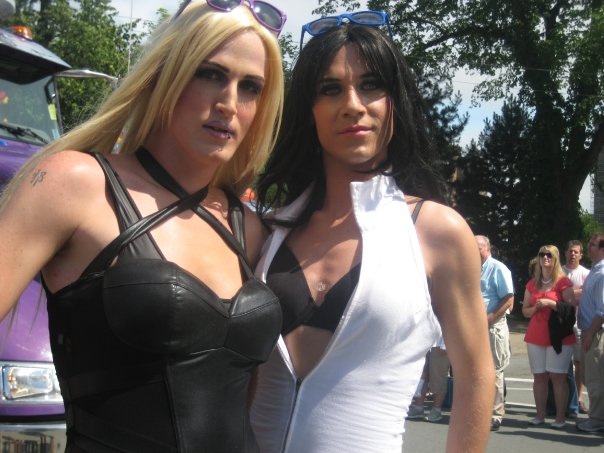 Bridget and Ginger, circa 2009
Ginger is Bridgets Old drag mom, she was kidnapped for a few years... When Bridget caught wind of this, she took things into her own hands and started performing and making a name for herself...
Bridget doesnt consider Ginger her mother anymore as Bridget was raised without one.. She now has a relationship with Ginger that most would call sister-snaps.
Ginger has been around for a few years longer than Bridget but back in the day these too use to rip up the bars but once Ginger was kidnapped this stopped and Bridget took over.
Ginger was found by Bridget in a swap infested with aligators and rescued her and brought her back to drag life in a storage unit.
Come see them perform and make all the woman jealous of there bodies!!