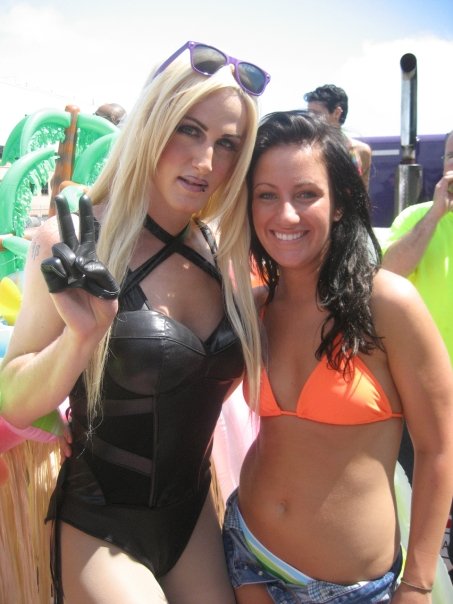 Bridget, Reflections Float, Halifax Pride 2009
Tired of the larger ladies, Bridget was spawned in a gothic rage. She use to worship the devil and was the most goth girl out there.. After years of hating everything, she dyed her hair blonde and became who she is today....
Mz Bridget Von Snaps has been appart of the drag community since 2006 but only performed seriously the past 2 years.. She is now your current reining Mz Reflections 2010-2011. Shes quite the performer, GaGa? is her main inspiration along with many other artists and fellow drag queens. Her Fav is Farrah Moan, a sister from another mother. Ginger and her are sisters and are a force to recon with.. Both skinny and sexy and know how to have a good time.
Come see her tear up the stage with her sexy dancers the Oh Snaps(Robbie R & Chris S) They always wear next to no clothes and know how to make you moist!