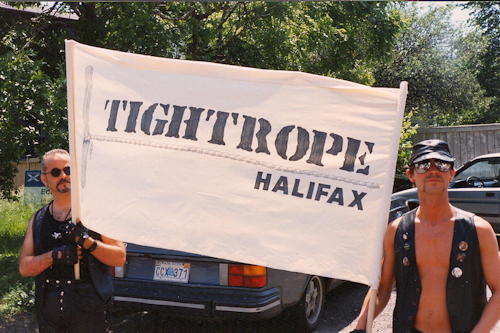 At the 1993 Pride Parade. Photo by RogerJohnson
Tireless fundraiser in the leather community in Halifax.
Glenn is a real nice guy, always kind to everyone , and fun to play with :P Looks great in his leather.. great asset to Tightrope....
2000/2001: MacLeather contestant.
2005: 2nd runner-up in Mr. MenzBar contest.