Hold Fast Café
Late 2019 - late 2021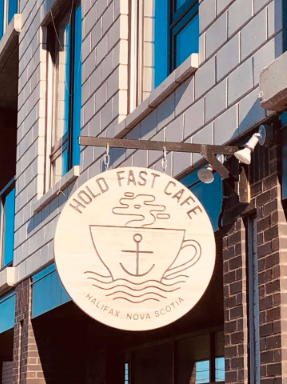 Hold Fast Café is a small gay-owned and operated cafe in Halifax's north end. The owner describes it as, "a small but cute start-up, a space where everyone feels welcome."
Address: 5520 Almon St
Hours (as of February, 2020): Mon-Friday 7am-4pm and Sat-Sun 10am-4pm
A couple months after it opened, Wayves Magazine interviewed the owner, Ian MacLeod.
This was one of the GayBusinesses.