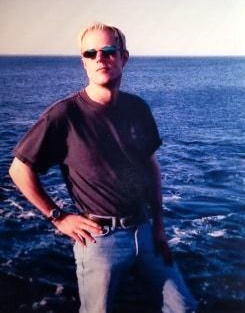 Aug 2004. Photo by BlairWhiffen.
1977 - August 27, 2005
It is with great sadness that we pass along to you news of the passing of Jeffrey David Poirier of Dartmouth Nova Scotia. Jeff passed away at home on Saturday August 27, 2005 at the age of 28.
The community memorial service was held at SafeHarbourChurch on Tuesday September 6th. Friends celebrated his life with personal stories, slideshows, music and words from Minster DarleneYoung.