Kevin Charles Croft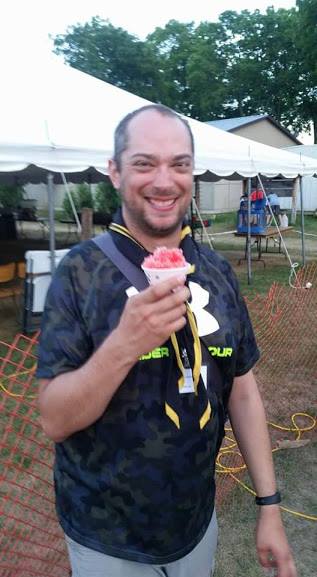 October 13, 1979 - August 25, 2017
Kevin was active in GetOutHalifax, moderating the Facebook group, and organizing many of the longer cycling rides.
At Halifax's Keshen Goodman Public Library, children of all ages would arrive in droves to witness Kevin's masterful puppet shows.
Active for most of his life with the Scouts, Croft was due to be bestowed with Scouts Canada's prestigious Silver Acorn award next month. Recognizing nearly two decades of service to the organization, the award was presented to his family at a memorial service for Croft. Beyond the advocacy work and his tireless recruitment efforts across the province, Croft was committed to treating scout members like family. He was in charge of the 2nd Eastern Passage Venturer unit.
Biking was another of Croft's passions. From 2008 until his death, he travelled to Montreal to take part in the MS Society of Canada's MS Bike event, a tribute to his mom, who copes with the disease. All told, he raised close to $18,000 for the association. At the Gran Fondo bike race in Charlottetown last week, Croft collapsed and later died.
He is survived by his mother Judith Miller, Eastern Passage; father, Carl Croft, Halifax; brothers, Reg (Alana) Croft, Milford; Jonathan Croft, Dartmouth; Aunt Mary Fraser, Merigomish; as well as many other loving aunts and uncles; and many extended family and loving friends. Cremation has taken place. A celebration of life will be held 6:30 PM Thursday, at Alderney Landing, Dartmouth. A private family memorial service and interment will be held at a later date.
Memorial donations may be made to Multiple Sclerosis Society of Canada, Atlantic Region, Scouts Canada No One Left Behind Program, or Halifax Regional Libraries.
This page NeedsBio - what lgbt stuff Kevin was involved in ... GetOutHalifax?