Leighann Wichman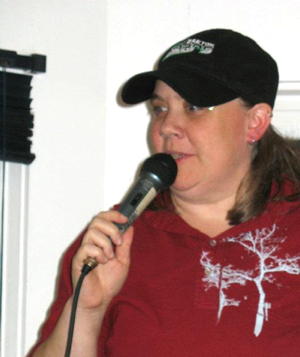 2011
January 7, 1972 - October 16, 2014
Born in London, Ontario on January 7, 1972, she was the beloved daughter of Lois (Niven) Wichman and Terry Wichman and big sister to David Wichman. In 1982 the family moved to Halifax where Leighann began to lay the roots that grew so deeply. From the youngest age she was driven by a need to be active, to help people, and to ensure fairness. From organizing elaborate games with the neighbourhood kids to later participating in Scouts and Rovers, she had a knack for bringing people together.
She went on to earn a Bachelor of Arts degree (1994) and a Bachelor of Science in Health Education (1998) from Dalhousie University as well as a Master of Education (Leadership) from AcadiaUniversity (2012). In 1993, she co-founded the Halifax Lesbian, Gay and Bisexual Youth Project, a non-profit organization dedicated to making the province a safer, healthier, and happier place for lesbian, gay, bisexual, and transgender youth. For the next 21 years she worked tirelessly to do so.
When not busy as the Executive Director of the Youth Project, Leighann indulged in her passion for all things pop-culture. From comic books to professional sports, she loved collecting, consuming, communicating, and creating things in the spirit of her favourite genres. In all areas of her life Leighann showed determination, ingenuity, and a rich sense of humour. She was an irreplaceable presence in so many lives. She leaves behind her family, a great many friends, and a countless number of youth (current and former) whose world she made better.
Leighann died unexpectedly but peacefully in her sleep on October 16, 2014 at her home in Halifax.
For her remembrance, the family asked that n lieu of flowers, please make a donation to the Youth Project at www.youthproject.ns.ca.