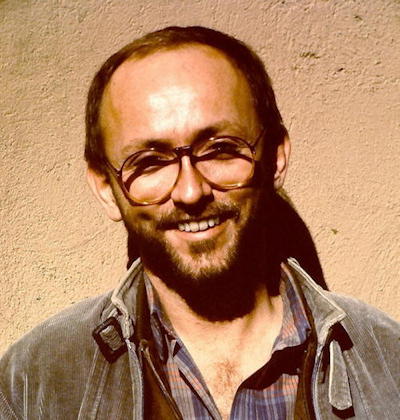 1976
Merton (Mert) Mattice
Mert Mattice lived in Hfx from 1982-2001, and was a bartender at The Turret for short time. Otherwise he was a weekend regular at the various clubs.
Mert and RandGaynor were partners in 1979.
Mert's Costumes
RandGaynor writes: Sorting through old stuff I came across these photos of Mert Mattice's Hallowe'en costumes. He personally made everything you see in the pics, and all of them were prize winners at The Turret, not sure of the years but probably around late 1970s-early 80s. By raucous crowd insistence, Miss Piggy won for best drag that year, accepted the crown and then presently "abdicated" so a real drag queen, Miss Vickie, could receive her rightful honour. A few days later, Miss Piggy was asked to direct the Nova Scotia Youth Orchestra at a performance in a local bookstore.
Snow White was also a crowd pleaser, with the legs of all 7 dwarfs poking out from under her skirt. Dopey, obviously overwhelmed, stuck his head (and tongue) out for some air. In Teenage Werewolf, no detail was overlooked, with "TW" monogrammed sweater, poodle skirt and a box of 45's. Dracula also won, a fairly simple costume with great makeup and real fangs (Mert was a denturist at the time) and with a bat fluttering above his head, suspended on a coat hanger.