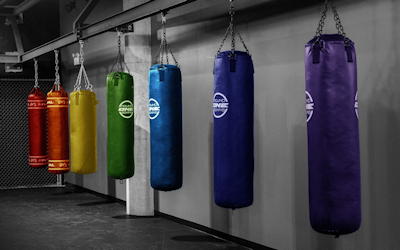 Queer Boxing
Q Rules offers a safe, welcoming environment for members of the community who wish to work out, mingle, and learn the sport of boxing together.
This non-contact program (this means no one is getting punched) will focus on the basic fundamentals of the sport while also getting sweaty and having fun.
Drills range from independent work on heavy bags, to partner-based work using hand pads, and also include fun fitness challenges where the group will motivate and encourage each other.
We are excited to spread the love of boxing and share the physical and mental benefits of the 'sweet science'.
History
2022

From AmosZell?: This coming program is every Tuesday and Thursday from August 9th until Sept 8th 8:30-9:30 pm at the Queensberry Rules Boxing Studio, 1565 South Park Street, Unit 2.

July 19, 2022

ElleKaufman? writes on fb: Hi folks! I recently received a community grant to host a queer boxing series (and participation is FREE!) and qrules has partnered up and will teach the class! You can sign up for just one or two classes or all 4! Hope to see you there!