Steve MacIsaac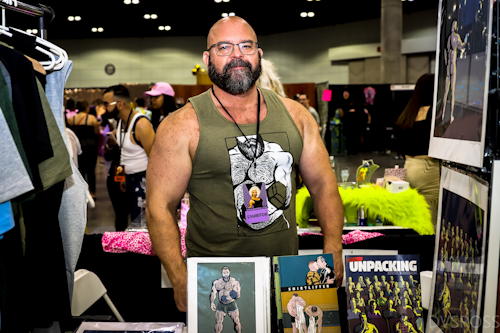 At the 2022 DragCon. photo by dvsross
Steve MacIsaac is a Canadian comics artist and creator. He is known for his comics series Shirtlifter and the graphic novel, Unpacking (2018). His comics focus on the lives and relationships of contemporary gay men, from marriage to casual encounters. His work has been collected in "Best American Comics", and other anthologies.
Steve worked at CKDU in the mid 1990s to late 1990s. He moved away from Halifax for a few years and then returned to study at NSCAD.
HistoryProjectTodoList: tidy up and fill out
Need to check in with Steve to see if he's ok with content beyond what is on the Wikipedia page being here. Have a photo and some writing on hold until then.