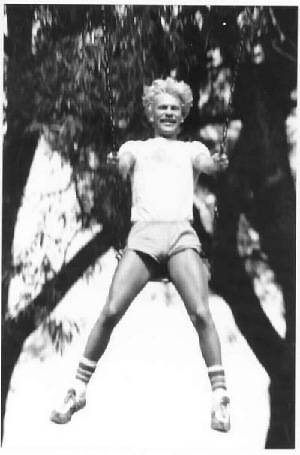 Ca. 1980. Photo by Rand Gaynor
B. February 20, 1953, d. March 30, 1984 at Hôtel-Dieu Hospital in Quebec City.
Gaëtan Dugas, the Montréal Air Canada flight attendant who had been considered by some epidemiologists as Patient Zero in the AIDS epidemic, based on a 1984 study published in The American Journal of Medicine (that theory has since been disputed and discredited by many other epidemiologists.)
He was also considered Patient Zero in Randy Shilts' book And the Band Played On, that is, a superspreader like Typhoid Mary because he willfully infected others. The book says he even taunted some men he had slept with by pointing to the sores on his arm and saying, 'gay cancer - maybe you'll get it.'"
Dugas was portrayed in the John Greyson musical film ''Zero Patience,'' released in 1993. As well as being an irreverant romp through the history of the AIDS epidemic, Zero Patience questions the idea of the spread of the disease by a single individual.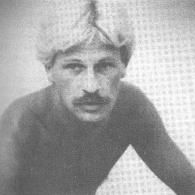 Before he died of AIDS-related kidney failure in 1984, he was flown down to Altanta regularly for interviews with Centers for Disease Control (CDC) researchers in order to help understand early patterns in the transmission of the disease, detailing his many sexual contacts and thus helping reinforce the notion that an infectious agent was behind the then-mysterious so-called "gay cancer".
The best-known photograph of Dugas, right, was taken by Haligonian RandGaynor, was the subject of a lecture at Saint Mary's Univerisity in January, 2006 by RobinMetcalfe.
HistoryProjectTodoList: connect Dugas' life to Halifax:
where he lived,
when,
where he hung out,
with whom, and
if he was involved with community organizations,
etc.