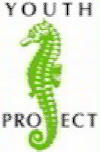 11 a.m. to 2 p.m.

What's SoUP? by SouthHouse and YouthProject
What's soUP is a collaboration project between South House & The Youth Project, that aims to provide a cozy drop-in space that centers BIPOC (Black, Indigenous, Newcomers, and People of Colour) youth, student and community members. Attendees will be able to select from vegan & non-vegan soup options, completely free of charge! Snacks and low-sensory activities will also be provided. We highly recommend bringing your own tupperware for those who wish to take home some extra food for later.
Join us in person from 11am to 2pm at the Dalhousie Student Union Building at 6136 University Ave, Halifax. More information on Instagram.

Noon to 2 p.m.

Activism: show up for same gender birth certificates
Beforehand: write to your MLA!
At: the Nova Scotia Legislature

6 p.m.

DalOut Drag Open Stage
We are super excited to announce the first-ever DalOut Drag Open Stage! If you are looking to make your drag debut, or are an up-and-coming drag artist looking for a place to perform, then sign up! All Drag Artists are welcome! To sign up, email us at dalout@dal.ca or DM us! Performers also have a chance to win a fantastic prize!
Drag Open stage is Thursday, April 6th, at 6pm at the Grawood (6136 University Ave)! Free to attend and open to all! Info via Facebook.

8 to 11:30 p.m.

MSVU Drag Show
Location: The Rook (campus pub), Rosaria Student Centre (131 Lumpkin Road)
This event is a fundraiser for the MSVUSU Pride Centre's Queer Prom. Line-up of performers include: AnnaMonaPia, ElleNoir, MyaFoxx?, StephPeaks, and X. Doors open at 8 with drag show at 9, and dance from 10:30 to 11:30.
Tickets: $5 (tax included) for MSVU students, $7 (tax included) for non-MSVU students, sold at The Hub (in Rosaria Student Centre) from Thursday, March 23–Thursday April 6 (or until supplies last). Tickets available via debit and credit only. MSVU students: please provide your student ID for discount. More information online.

9 p.m. to 2 a.m.

Queeraoke - An Open Stage at IndulgeNightclub
Who doesn't love a good Queeraoke? With the one and only Anna Mona Pia as host. Drink special: $4 shots.

9 p.m. to 2 a.m.

UndergroundLoveAffair: Badd Thursday @ Seahorse Tavern, 2037 Gottingen Street
Underground Love Affair its celebrating 1 year anniversary with an absolute rager of a party to celebrate. A sultry, sensual and unapologetically queer dance party spectacular featuring some of the best queer Djs and drag performers in the city, gogo and flow performers and a bumping sound system and lightshow!
$20 Advance Online Tickets | $25 Cover at Door