2104 Gottingen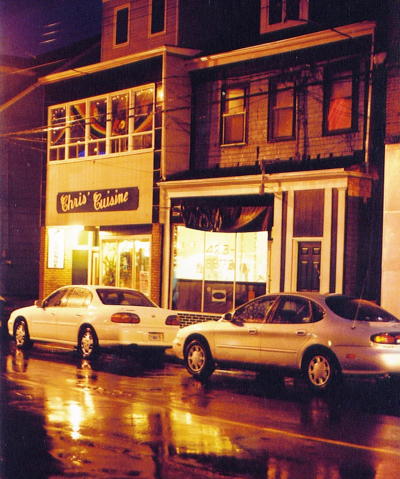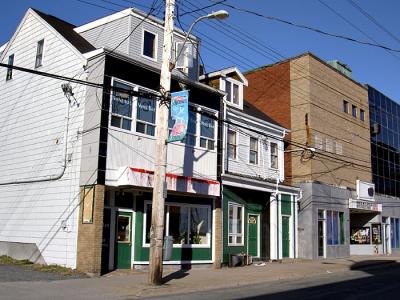 2005 photo by [http://www.pbase.com/thomaxx/ Thomas]
On the corner of Gottingen and Falkland Streets.
Click the title (above) to find all the pages which reference this location.
Before the first of the gay bars in this location (see its section of GayBars for that history) this space was
Chris' Cuisine - run by ChrisPanagos who later opened the first gay bar there, the RainbowRoom
Halifax Welfare Rights in the '80s
Purcells Barber in the '40s
The building was emptied in January, 2008 and demolished to make room for condos shortly after.