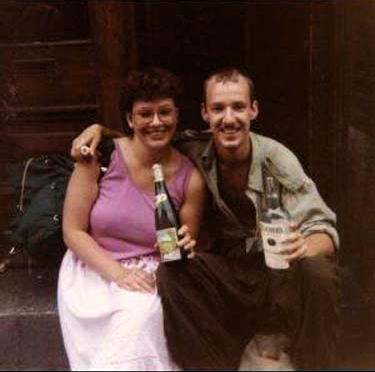 1981, with Brian Schofield
I moved to Halifax when I was 18 and took a hairdressing course at Mario's School of Hair Design, and started working with and hanging out with gay men -- they liked to dress me up and do my hair! -- and started taking me down to The Turret.
I was one of the people who started the SilentWallFundRaiser.
Annie's photos are the main documentation for the 1981 CowBayPicnic. Most of the photos appear here.