Bernie Whiffen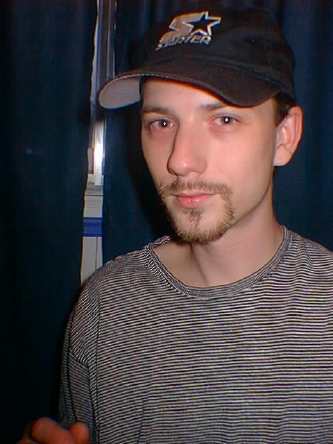 Born December 9, 1973, passed away June 8, 2005.
At the age of 31 Bernie took his own life at approximately 4:00PM on Wednesday June 8, 2005 at his home in Lake Echo. He was the Son of Frank & Connie Whiffen of Sydney, Nova Scotia. He was predeceased by twin sister Bernice Whiffen in 1991. He is surived by brothers Blair and Greg, and sister Laura. His remains are buried in Resurrection Cementary near Sydney River along side his twin sister.
Bernie moved to Halifax when he was 19, he worked mostly in the hospitality industry usually as a cook. He once worked at a gay bar called the StonewallTavern on Hollis Street. He spent a lot of time in gay bars (Rumours, Studio, NRG & Reflections) and loved to drink, dance and socialize. He did drag on rare occasions using the name Wicket Wanda, and was a SkagDrag Title holder MzSkagDrag in 2001.
Bernie enjoyed working with computer hardware and playing computer games. In his spare time he also enjoy smoking Mary J, science fiction movies & tv programs, surfing the net and building model sail boats. He had a passion for cooking & baking, when he was in Sea Cadets he completed a six week cooking training course in Victoria BC.
Bernie was well liked by the people who knew him, he had a very bubbly personality and was fun to hang out with. He will surely be missed by his family and circle of close friends.
---
Had a chance to have known Bernie a little as We talked at the bar, Found him to me a friendly person. R.I.P.