Bryan Garnett-Doucette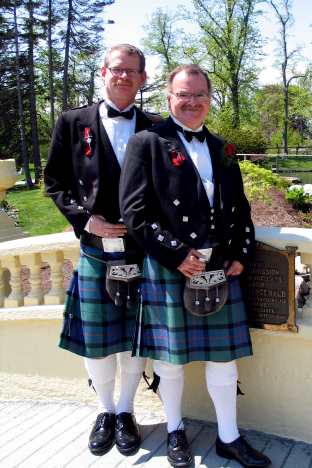 Ron and Bryan
Born March 21, 1951, Bryan came to Halifax from Saint John, New Brunswick in March, 1976. He was a member of GaeGala and served as Treasurer and Secretary for a term in the late 70's. He was a volunteer with the BillettingService and this is where he met his partner Ron. He volunteered on the GayLine for 20 years. He was involved in one of the early youth groups and participate in Sparrow.
On September 24, 2004, Bryan & Ron were one of the three couples who challenged the province for recognition of same-gender marriage. Justice Heather Robison issued an Order giving same-gender couples in Nova Scotia the right to marry.
After 21 years together, he married RonGarnettDoucette on June 4, 2005.
Bryan and Ron
Bryan is one of the HistoryPeople.