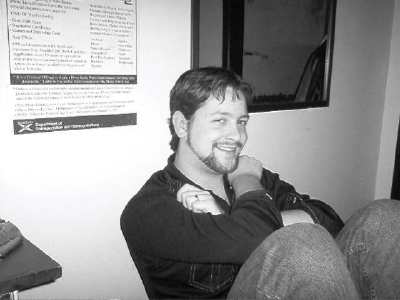 2005 Digital Sound Efex Starr DeKnight is the son of SirRoundSound? (BrentLogan) and the husband of RougeFatale. He has performed at club NRG. He is known for his love of Garth Brooks, and rascal flatts. music, and has been doing an amazing job so far.
---
Ladies And Gentlemen, His Most Imperial Sovereign Highness, Imperial Crown Prince 6 -Digital Sound Efex has been given the prectigous name of Starr DeKnight and along with Rouge Fatale 69 Starr DeKnight have been bestowed the titles of Nova Scotia's Guardian and Ambassador to the Starr DeKnight Dynasty.
-nominated for entertainer of the year at the studio x lenoir community achievement awards 2005! go kent!
---
CAUSE DIAMONDS ARE A DRAGS BEST FRIEND! oh hi there...
---
we want digital sound to do that egyptian number again... most grand bum.... mmm yes. i think i'll have another piece. love julia
---
NatasshaNlott writes: OH HI THERE. You are most comical Kent. I think you and Rouge should do a duet with her as Julia Child and you as the Swedish Chef. That would be hot. Anyway my dear, I'm proud to be your 1st runner up wife, let's be most grand losers together! Loves ya.
---
 KIRA MALDIPE- WELCOME TO THE FUCKERY THAT IS THE SPREADABLES
---
 amazing job at pride and at the awards show... welcome to the fatale clan.