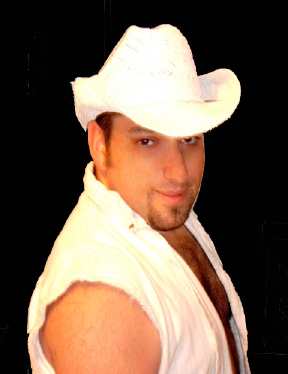 Diamonds In the Rough Show at ReflectionsCabaret 2005-06-05
Great Male Persona Performer in a lip sync style.
New to the scene as-of July, 2005, Ford Occassion's first time on stage was at the King and Queen of Diamonds pageant where he walked away with the title of King of Diamonds IV.
Ford is also the newly appointed Mr. Reflections X; his title was bestowed upon him by JennyBlake.
Ford is also involved with both ISCANS and MAC Leather.
from the ex-girlfriend - Nice pic of you, all your friends back home here loves it. Take care.