Fred Rowe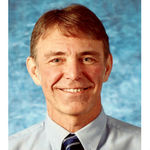 August 3, 1961 -- July 29, 2017
Fred appears in the photo of the opening of RadclyffeHall
EddieCleveland? writes in 2020: Fred Rowe passed away a few years ago. He was in his 50's. Fred was from Newfoundland, but lived many years in New Brunswick.
From his obituary: Following a graceful dance with cancer for nearly three years, the quiet, gentle and witty Fred C. Rowe, loving and devoted husband to D.S. Mack MacKenzie? smiled his last gorgeous smile at Bobby's Hospice in Saint John, NB while in the arms of Mack being sung "Your Song". Born in St. John's, Newfoundland he is the son of Elizabeth Dorothy Greeley (loving step son to Sid Greeley) of Paradise NL, Stanley Harold "Bud" Rowe of Saint John, NB and the chosen son for fifty years of Louise (Labrosse) Rowe of Shawinigan, PQ.
Fred's loving family has been eviscerated by their loss but find comfort in his peaceful exit. He was so proud to be a loving big brother to; Sean Rowe of Austin, Texas and sister Michelle Rowe (Brad) of Austin, Texas; he will be remembered as Uncle Freduccinne (husband of Uncle Mackaroni) to his beautiful nieces and nephews: Shawn, Leela, Ryann, Hannah, Jackson, Natasha, Tara and Rylen. A loving brother in law to Brad Houston, Angela Rowe, David and Sherry MacKenzie? and son–in–law to Carole and Nelson MacKenzie.
Photo is from Fred's obituary page.
This page NeedsBio