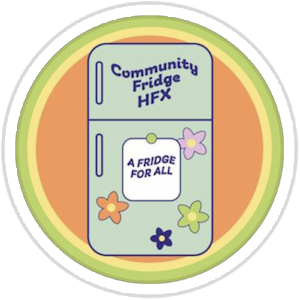 Halifax Community Fridge
A barrier free service that provides free food in Kjipuktuk / Halifax.
The goal is to help those who are hungry access free food without any barriers. It works like a little free library. You can take some food items and leave some items for somebody else.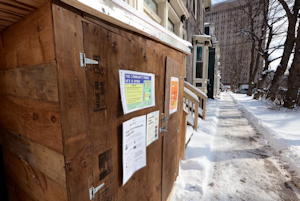 Located behind the GlitterBeanCafe
"We wanted to make a food resource that addresses the need for people to have a dignified way to access food," said the anonymous volunteer. "Even though a structure on the side of the road with a pantry isn't still the most dignifying way to address food insecurity."
The organization wants to remain anonymous, citing concerns the city might take action against them, and to avoid any credit for the food program.
Most of the documentation, including what to donate and what not to, is on their Instagram account.
What We Want
Donations must be unopened items (no dents/cracks) with a generous best before date, that are sealed and labelled.
freezer / ready made / easy to eat on-the-go meals: ramen cup noodles, frozen pizzas, canned soups
pre-cooked meats: lunch slices, hot dogs, chicken nuggets/burgers, jerky, hamburger helper
dairy: milk, cheese, butter, big & small yogurts
commercially packaged eggs
non-alcoholic beverages
pantry items
snacks
fresh and frozen fruits and veggies
hygiene items
menstrual products
baby formula, diapers
new, unworn winter accesories
What we don't want
Please make note of the items we cannot accept as donations for the overall safety/well being of our community:
anything expired, opened, dented or otherwise damaged
anything wilted, bruised or moldy
food from your home kitchen (items only prepared in a commercial kitchen with allergens noted, pls!)
raw meat
alcohol including any hygiene items like mouthwash or hand sanitizer
vitamins, suppliments, medications
razors
clothing other than new, unworn winter accesories
glass jars (in cold temperatures
They have an Amazon wishlist.
Contact: Twitter, Instagram, communityfridgehfx@gmail.com,
History
2023

Contact person is RhyanSchennery?

2020 (estimate)

formed, "Since the pandemic began" CTV article.

May 21, 2023

transcribe in wants / don't wants.