Pride 2005
Lilly Patterson Fatale N Divine Cockadoo, Cox, fruit,LOT, "OVA" , "Lady of Goth and Glitter", "Gothique countess of too many cocktails., AND THE NEW MISS NRG FOR 2005-2006!
Lilly Patterson is a dragqueen that enlightens and astounds, sometimes she bores us, but what would a queen be without a little suprise and suspense.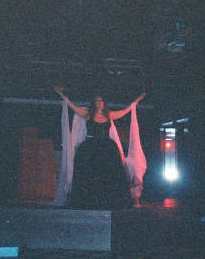 Pride 2005
Lilly got her start by doing Jann Arden, Heart, and eventually Sarah Brightman, she got alot of tips along the way, now a year later, she realized that support is grand, but you have to be all about yourself, people will take interest, but it eventually leaves. Just go out and do your thing, fuck everyone else!, be who you want to be, and dont worry if they get tired of you.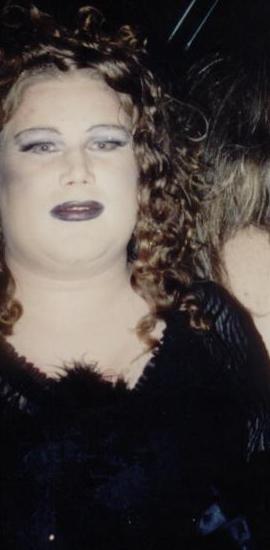 2004
Lilly still performs both Sarah Brightman and Jann Arden regularly as well as 80's numbers-nominated for best new drag queen at the StudioXleNoir awards 2005
---
MISS NRG 2005-2006! THATS MY BABY! LOVES MOM
congrats lily good for you Congrats lilly, You go girl
LadySchapeau writes: Hi Lilly, we need to hang out more, I have so many ideas that can now come to fruition (pardon the fruit pun lol)