This page documents the MenzBar location at 2104 Gottingen St. For the current page, see MenzBar.
The first thing one sees is the new colour scheme. The stairwell is painted red, and the rickety handrail has been replaced with one made of steel. At the top of the stairs, the wooden door has been replaced with a steel cage door, with jail-cell style bars immediately to the right.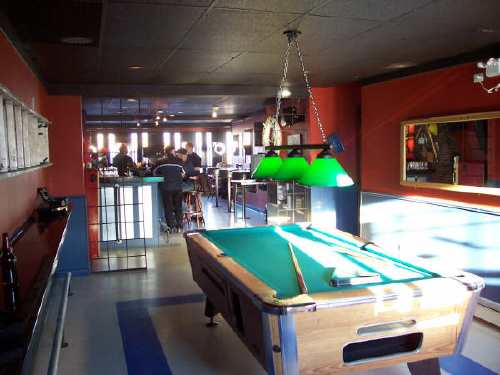 Looking east from the back entrance. The pool table has since been relocated upstairs.
The bar has been relocated across the room to the space between the fireplaces, and is roughly 20 feet long. There's a steel stand-up bar along the front windows and north wall, a bench has been installed along the back windows, and the area where the bar used to be is becoming a mirrored wall. Also, the washrooms have been completely refurbished with new fixtures, and large bulletin boards are located in each washroom. The broken and missing ceiling tiles have been replaced (and remain black) with the walls in red/blue and the floor in blue and white. The VLTs remain in place, and a high-speed Internet terminal and ATM have been added.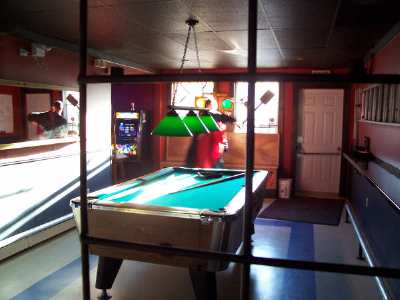 Looking west through the rebar mesh.
The pool table has been relocated to the third floor of the building, known as the Partz Dept. There's also a small patio up there.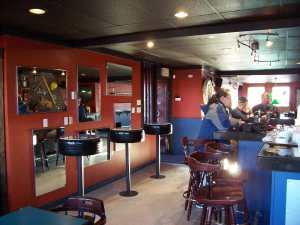 Southwest wall with mirrors and car tire tables.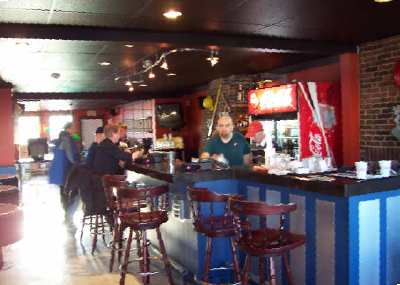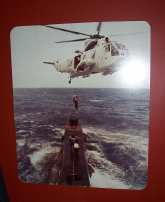 Butch art on the wall